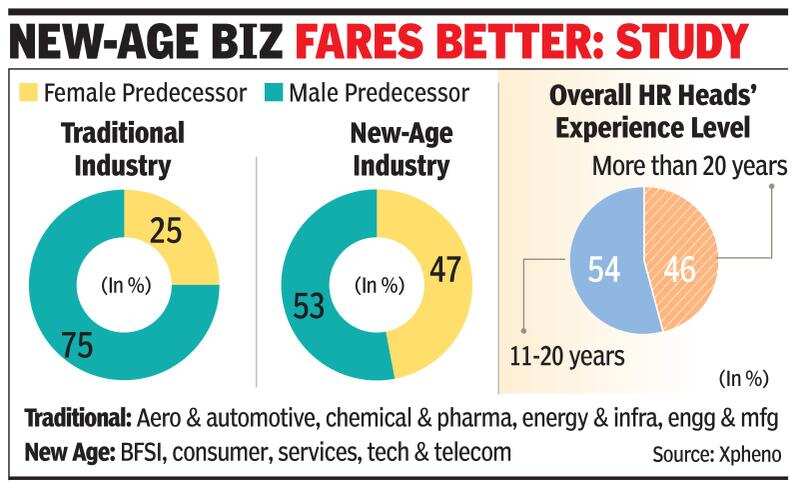 The corner office for human resources in India Inc, occupied by the chief HR officer (CHRO), has witnessed an interesting shift with more women replacing men.
Xpheno, a specialist staffing firm, mapped 200 movements of women HR officers over the last few years and found that they had replaced a male incumbent as an HR head in over 60% cases. This indicates stronger action by companies to meet their diversity and inclusion (D&I) requirements, especially at leadership levels, albeit through the HR department.

Interestingly, only 15% among these women have risen vertically to become CHROs. The study reveals the remaining 85% of these movements were external hires. While this means that talent pipelines internally were largely inadequate, the trend demonstrates a priority associated with the gender of choice for the role of CHRO.

this data is confirming is that HR is no different.

Organisations

have to look at building stronger talent pipelines and focus on curbing attrition at the intersection of personal and professional priorities," said Irde.
Technology, services/consulting and financial services — by virtue of a lead advantage — are ahead in the overall female HR head pack. But a significant shift is emerging in traditional industries, such as manufacturing, auto, chemicals

and

pharma, with gender shift being more pronounced in these sectors (almost three-fourths) as compared to the prior where the shift is just about 50%.